We stand out as one of the major producers and suppliers of Low Voltage Power Cables.  Our armoured and non- Armoured Cables are of exclusive quality. These cables are generally stranded conductors of electrolytic copper or wrought aluminum with PVC or XLPE insulation in single or multicores held together with PVC innersheath , amour and PVC sheath. They are installed in open air, underground, in water, indoors and in cable ducts
SN

600/1000V, PVC/XLPE Insulated Cables according to NIS/IEC 60502-1

1

Range

1.5mm2-1000mm2

2

Model

NCXRX-M

3

Conductor

Plain annealed Electrolytic copper

4

Voltage

600V-1000V

5

Color

Primary Red/Black/Blue/Yellow/Green Sheath Black/ According to customers specification

6

Insulation

Copper or Aluminium conductor, round Stranded or Shaped, Class 2 to NIS/IEC 60228, BS EN 60228. For smaller sizes, a solid round conductor, Class 1 as per NIS/IEC 60228, BS EN 60228 can also be supplied upon request.

7

Application

These cables are used for electricity supply in low voltage installation system, they are suitable for installation in under ground, in power and switching stations, local energy distributions, industrial plants. They are mechanically protected by the Armour

8

Armour

Aluminum/Galvanized Steel Wires applied helically over the bedding as per NIS/IEC 60502 or as per BS 5467, BS 6346. Single core cables shall be Aluminium wire armour. Aluminum/Steel Tapes can also be applied helically over the bedding as per IEC NIS/60502.
| SN | 600/1000V, PVC/XLPE Insulated Cables according to NIS/IEC 60502-1 | |
| --- | --- | --- |
| 1 | Range | 1.5mm2-1000mm2 |
| 2 | Model | NCXX-M |
| 3 | Conductor | Plain annealed Electrolytic copper |
| 4 | Voltage | 600V-1000V |
| 5 | Color | Primary Red/Black/Blue/Yellow/Green Sheath Black/ According to customers specification |
| 6 | Insulation | PVC Insulation material and thickness shall be as per NIS/IEC 60502-1 and BS 6346. PVC material shall be Type A as per NIS/IEC 60502-1 or TI1 as per BS EN 50363. XLPE Insulation material as as per rated 90oC continuous application are also available upon request. |
| 7 | Application | These cables are used for electricity supply in low voltage installation system, They are suitable for installation in indoors and outdoors, in cable ducts, under ground, in power and switching stations, local energy distributions, industrial plants, where there is no risk of mechanical damage |
| 8 | Armour | Residential and Industrial Applications |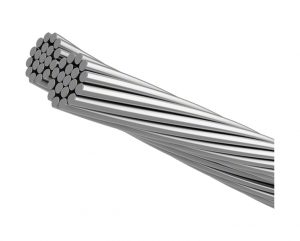 All Aluminium Conductor (AAC)