PVC Insulated, PVC Sheathed House Wiring Cables
PVC insulated and sheathed round wire consists of single or multi-core conductors made of solid or stranded plain annealed copper wire, covered by PVC insulation and PVC outer sheath. The core can be of either single wire (0.5 – 6.0mm²) or stranded multi wire (2.5 – 70.0mm²).
Please kindly send us your inquiry on Regular House- wiring Cables. Our sales manager will send our offer documents to you within 12 hours.
Get a free quote by e-mail:info@cutixplc.com.ng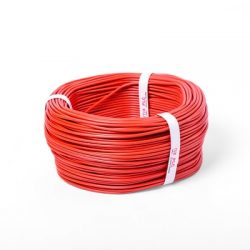 | SN | Single Solid Cables | |
| --- | --- | --- |
| 1 | Range | 0.5mm2-4.0mm2 |
| 2 | Model | NCX |
| 3 | Conductor | Plain annealed Electrolytic copper |
| 4 | Voltage | 450-750V |
| 5 | Color | Red/Black/Green/Yellow/Blue/Brown |
| 6 | Insulation | PVC/XLPE |
| 7 | Application | Powering of household appliances. Used for lighting points Conduit wiring. |
| SN | SINGLE-STRANDED CABLES | |
| --- | --- | --- |
| 1 | Range | 2.5mm2-70.0mm2 |
| 2 | Model | NCX |
| 3 | Conductor | Plain annealed Electrolytic copper |
| 4 | Voltage | 450-750V |
| 5 | Color | Red/Black/Green/Yellow/Blue/Brown |
| 6 | Insulation | PVC/XLPE |
| 7 | Application | Powering of appliances with heaters and compressors (Like AC) For power Supply. |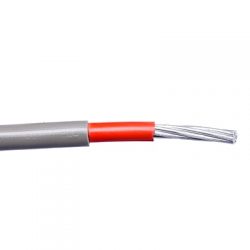 Inquiry On Our Regular Wiring Cables
Please send us your inquiry On Our Regular Wiring Cables our sales manager will send our offer documents to you within 12 hours
Explore More Cutix Plc Products