Amb. Okwudili Odi Nwosu joined the Board of the Company in 2016 as a Non-Executive Director.  He was appointed the Chairman Cutix Plc in October 2018. He graduated from Georgia Institute of Technology, Atlanta, Georgia, USA with Bachelor of Chemical Engineering in 1976.  He obtained an MBA from Auburn University, Auburn, Alabama, USA in 1978. He also obtained Bachelor of Interdisciplinary Science from Morehouse College, Atlanta, Georgia USA in 1976. Amb. Nwosu went to Harvard University Graduate School of Business, Boston, Massachusetts, USA for the Program for Management Development in 1992. He was the Pioneer General Manager, Deputy Managing Director and later Managing Director of Cutix Plc before retiring in 1994. However, he retained his seat on the Board of Directors from 1983 to 2011. He became the Chairman, Cutix Plc from 2011 to 2012 before he was appointed the Nigerian Ambassador to Burundi from 2012 to 2015. Amb. Nwosu was re-appointed to the Board of Directors in January 2016.  He is a Corporate member of the Nigerian Society of Engineers.  He is also a member of the Harvard Business School Alumni Association of Nigeria from 1992 to date
Mrs. Ijeoma Agnes Oduonye
Mrs. Ijeoma Agnes Oduonye was appointed to the Board of Directors of Cutix Plc in October 2018 and she took over the position of the Chief Executive Officer of the Company effective November 1, 2018.  She is an Associate member, Institute of Chartered Secretaries and Administrators of Nigeria. She graduated from the Federal Polytechnic Oko, with HND in Secretarial Studies in 1995. She attended the Advanced Management Program at Lagos Business School and Chief Executive Program at IESE Business School, Spain in 2018. Mrs. Oduonye is presently pursuing her Post Graduate Diploma in Business Administration at Chukwuemeka Odumegwu-Ojukwu University.
Barr. (Mrs.) Ifeoma Regina Nwahiri
BARR. (MRS.) IFEOMA NWAHIRI joined the Board of Directors of Cutix Plc in 2016 as a Non-Executive Director.  She is a graduate of Imo State University, Owerri with an LLB in 2003, and went to Nigerian Law School, Abuja in 2003. She is the Principal Partner, Laud Chambers from 2007 to date.  Barr (Mrs) Nwahiri is a member of the Nigerian Bar Association.  She was a Director of Cutix Plc from 2005 to 2011.  She was the Managing Director, Soul Mill Limited from 2010 to 2014. She was appointed as a Non-Executive Director, Adswitch Plc from 2011 to 2013.  She was re-appointed to the Board in October 2016.
Barr. (Mrs.) Oge Maduka was appointed to the Board of Directors of Cutix Plc in 2017 as a Non-Excutive Director. She is a graduate of the Bachelor of Law (LL. B Hons.), Nnamdi Azikiwe University and obtained a Masters of Laws degree (LLM) from University of Lagos in 2008. She obtained Barrister of Law Degree from Nigerian Law School in 2004. Barr. (Mrs.) Oge Maduka is the Principal Partner, Oge Maduka & Co. She is the Director, Legal Services at J.P. Leasing Ltd., Nigeria and Trace Installation Venture Ltd from 2013 to date. She is a member of the Nigerian Bar Association (NBA) and the Nigerian Maritime Law Association.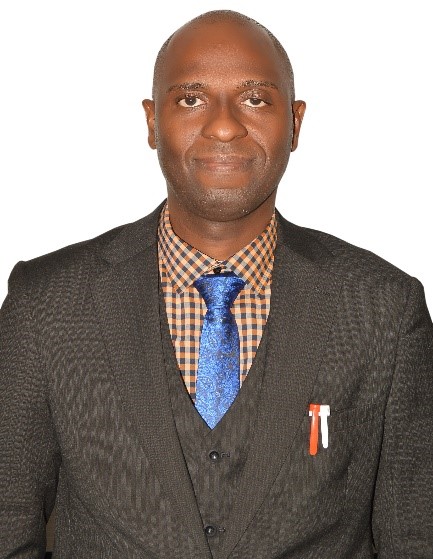 CHIDOZIE NSOEDO joined the Board of Directors of the Company in October 2018 as a Non-Executive Director. He is a graduate of London Southbank university, UK with B.Eng. in Chemical Engineering with First Class Honours in 2001. He also holds PhD in Health Informatics, from the University of Manchester, UK in 2010. Dr. Nsoedo is an alumnus of the famous University of Hull, UK and University of Portsmouth, UK respectively. Dr Nsoedo was a part-time lecturer, Department of Creative Technologies, University of Portsmouth between 2004 and 2005. He also worked as E-learning and Web Services Manager, Queen Mary University, London UK in 2010. He is a member of the UK Higher Education Academy. He is the Director of First Systems Refinishes Limited and Samhays Limited.
VINCENT NNAMDI IKE was appointed to the Board of Directors of Cutix Plc as an Independent Non-Executive Director effective October 26, 2018. He is an Associate Member, Institute of Chartered Accountants of Nigeria with over eight years' experience in Business Management/Ownership and over fourteen years' experience in Banking that cut across Commercial/Retail banking and Management, Financial Control, Strategic planning, Budgeting and Management Information Services. He graduated from University of Ibadan with Bachelor of Science (B.Sc.) in Chemistry in 1982. He holds a master's degree in Business Administration from the University of Lagos in 1985. Mr. Ike joined Cutix Plc in 1985 to oversee Research and Development and later became the Business Manager for Lagos office. He left Cutix Plc in 1988 and joined former Citizens International Bank where he worked as Branch Manager for Warri and Alaba branches between 1991 to 2005.  He also headed Financial Control and Strategic Planning Unit as well as Business development, Onitsha branch. Mr. Ike won the Lever Brothers of Nigeria prize for being the best final year graduating student in 1982 in Chemistry department.  He is presently the CEO, Cintacent International Ltd and Doylan Bureau de Change Ltd.
SIR MATTHIAS AGHARA UMEGO
joined the Board as an Independent Non-Executive Director in October 2018.  He is a registered COREN member of Mechanical Engineering Technologist.  He graduated from the Institute of Management and Technology Enugu with HND in Mechanical Engineering in 1981. He joined Premier Breweries Plc in 1982 and worked as the Assistant Mechanical Engineer.  Sir Umego joined Cutix Plc in 1985 and worked in the following capacities – Head, Manufacturing/Maintenance department; District Sales Manager (North); Product Manager; Wire Processing Manager; Chief Operating Officer (Technical Services); Head, Armoured Cable Project Team; Project Manager Cutix Plc and retired as a General Manager in the Company in 2008.
He is a two-time Statutory Audit Committee member of Cutix Plc.  Sir Umego is the Managing Director of Majoy Ltd from 2008 till date.