Amb. Okwudili Odi Nwosu joined the Board of the Company in 2016 as a Non-Executive Director.  He was appointed the Chairman Cutix Plc in October 2018. He graduated from Georgia Institute of Technology, Atlanta, Georgia, USA with Bachelor of Chemical Engineering in 1976.  He obtained an MBA from Auburn University, Auburn, Alabama, USA in 1978. He also obtained Bachelor of Interdisciplinary Science from Morehouse College, Atlanta, Georgia USA in 1976. Amb. Nwosu went to Harvard University Graduate School of Business, Boston, Massachusetts, USA for the Program for Management Development in 1992. He was the Pioneer General Manager, Deputy Managing Director and later Managing Director of Cutix Plc before retiring in 1994. However, he retained his seat on the Board of Directors from 1983 to 2011. He became the Chairman, Cutix Plc from 2011 to 2012 before he was appointed the Nigerian Ambassador to Burundi from 2012 to 2015. Amb. Nwosu was re-appointed to the Board of Directors in January 2016.  He is a Corporate member of the Nigerian Society of Engineers.  He is also a member of the Harvard Business School Alumni Association of Nigeria from 1992 to date
Mrs. Ijeoma Agnes Oduonye
Mrs. Ijeoma Agnes Oduonye was appointed to the Board of Directors of Cutix Plc in October 2018 and she took over the position of the Chief Executive Officer of the Company effective November 1, 2018.  She is an Associate member, Institute of Chartered Secretaries and Administrators of Nigeria. She graduated from the Federal Polytechnic Oko, with HND in Secretarial Studies in 1995. She attended the Advanced Management Program at Lagos Business School and Chief Executive Program at IESE Business School, Spain in 2018. Mrs. Oduonye is presently pursuing her Post Graduate Diploma in Business Administration at Chukwuemeka Odumegwu-Ojukwu University.
Barr. (Mrs.) Ifeoma Regina Nwahiri
BARR. (MRS.) IFEOMA NWAHIRI joined the Board of Directors of Cutix Plc in 2016 as a Non-Executive Director.  She is a graduate of Imo State University, Owerri with an LLB in 2003, and went to Nigerian Law School, Abuja in 2003. She is the Principal Partner, Laud Chambers from 2007 to date.  Barr (Mrs) Nwahiri is a member of the Nigerian Bar Association.  She was a Director of Cutix Plc from 2005 to 2011.  She was the Managing Director, Soul Mill Limited from 2010 to 2014. She was appointed as a Non-Executive Director, Adswitch Plc from 2011 to 2013.  She was re-appointed to the Board in October 2016.
MRS. IJEOMA CHICHEBE EZEASOR
Mrs. Ezeasor is a graduate of University of Nigeria, Enugu Campus with B.Sc. in Accountancy in 2004. She obtained her Master's degree in both Business Banking and Business Administration Finance from University of Nigeria, Enugu Campus in 2008.  She obtained Master of Science (M.Sc.) Development Studies from the same University in 2011 and is currently pursuing her Doctor of Philosophy at University of Nigeria, Enugu Campus.  
Mrs. Ezeasor is a member of the following associations – Nigerian Environmental Society, Academy of International Business, International Academy of African Business and Development, International Society for Market and Development and Think Tank South East Economic Summit Group.  She was also a Council Member, Manufacturers Association of Nigeria (Anambra, Enugu & Ebonyi State branch) and Secretary, Enugu Shippers Association. She has vast experience in strategic development communications, public speaking, training, research design and development, data tracking advocacy, project coordination and supervision. She has several published and unpublished papers for conferences and has participated in conference special panel sessions.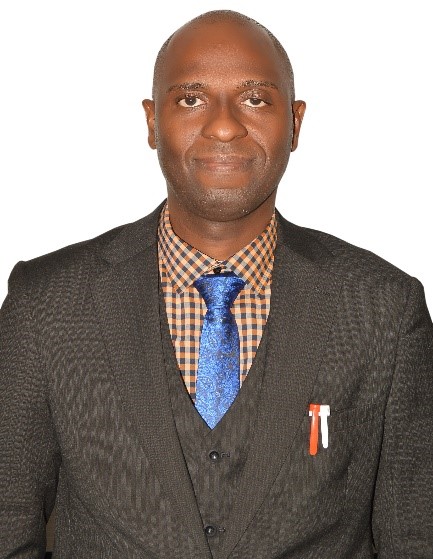 CHIDOZIE NSOEDO joined the Board of Directors of the Company in October 2018 as a Non-Executive Director. He is a graduate of London Southbank university, UK with B.Eng. in Chemical Engineering with First Class Honours in 2001. He also holds PhD in Health Informatics, from the University of Manchester, UK in 2010. Dr. Nsoedo is an alumnus of the famous University of Hull, UK and University of Portsmouth, UK respectively. Dr Nsoedo was a part-time lecturer, Department of Creative Technologies, University of Portsmouth between 2004 and 2005. He also worked as E-learning and Web Services Manager, Queen Mary University, London UK in 2010. He is a member of the UK Higher Education Academy. He is the Director of First Systems Refinishes Limited and Samhays Limited.
Mr. Okonkwo is a 1981 HND Marketing graduate of the Institute of Management and Technology, Enugu.  He also obtained a HND in Accountancy from the Federal Polytechnic Oko in 1997.  He joined Adtec Ltd in 1982 as a project management staff to study amongst others the manufacture of electrical wires and cables as the cables division which later became Cutix Plc and electrical switchgears as the switchgear division which became Adswitch Plc.  As a foundation staff of Cutix Plc, he worked in various Senior Management positions while growing with the Company. He rose to the position of General Manager before retiring in 1999.
He worked with Keywest Properties Ltd, a firm engaged in contract and property management as the General Manager from 2001 to 2003 before joining Ponsel Nig. Ltd, an engineering company, in 2004 as the General Manager till date. He is an associate member of both the Nigerian Marketing Association and the Nigerian Institute of Management.  Mr. Okonkwo is a member of IMT Alumni Association and member, Finance Committee, Games Village Residents Association, Abuja branch.  He is also a member of Nnewi Sports Club.  Mr. Okonkwo joined the Board of Cutix Plc as a Non-Executive Director on October 31, 2014.  He was a member of the Risk Management Committee of the Board of the Company.  He was also a member of the Governance, Nomination & Compensation (GNC) Committee and subsequently the Chairman of the Committee before his retirement in 2017.  Mr. Okonkwo made valuable contributions during the period he sat on the Board of the Company.
SIR MATTHIAS AGHARA UMEGO
joined the Board as an Independent Non-Executive Director in October 2018.  He is a registered COREN member of Mechanical Engineering Technologist.  He graduated from the Institute of Management and Technology Enugu with HND in Mechanical Engineering in 1981. He joined Premier Breweries Plc in 1982 and worked as the Assistant Mechanical Engineer.  Sir Umego joined Cutix Plc in 1985 and worked in the following capacities – Head, Manufacturing/Maintenance department; District Sales Manager (North); Product Manager; Wire Processing Manager; Chief Operating Officer (Technical Services); Head, Armoured Cable Project Team; Project Manager Cutix Plc and retired as a General Manager in the Company in 2008.
He is a two-time Statutory Audit Committee member of Cutix Plc.  Sir Umego is the Managing Director of Majoy Ltd from 2008 till date.
MR. MURITALA ARIYO OLUSHEKUN
Mr. Olushekun is a fellow of the Institute of Chartered Accountants of Nigeria, the Chartered Institute of Stockbrokers and Institute of Directors (IoD).  He is also an Associate of the Chartered Institute of Taxation and the Nigerian Institute of Management. He is an Authorised Dealing Clerk of the Nigerian Stock Exchange and NASD Plc and registered with the Securities & Exchange Commission.  He holds HND in Accountancy from Yaba College of Technology as well as MBA in Marketing from the University of Lagos.  He is an Alumnus of the Advanced Management Program of IESE Business School, Barcelona, Spain as well as IOD Independent Directorship Certification Programme.  He has also participated in Executive and Professional Development programmes at Harvard Business School, Boston, INSEAD Business School, Fontainebleau France, Lagos Business School and New York Institute of Finance.
Mr. Olushekun has over thirty years' experience of active participation in various aspects of Investment Banking eleven out of which were spent at Centre-Point Merchant Bank Plc before leaving in 1998 to establish and manage Capital Assets Ltd, a leading Investment Banking Outfit in Nigeria.  He has participated in several Investment Banking Transactions for corporate bodies and governments at Federal, State and local levels.
Mr. Olushekun is a past president and chairman of the Governing Council of the Chartered Institute of Stockbrokers.  He has served on the National Council of the Nigerian Stock Exchange as well as on the Board of its subsidiary, NSE Consult Ltd.  He has also served on the Board of Central Securities Clearing Systems Plc. HE is currently serving on the Boards of NASD Plc, Unity Registrars Ltd, Co-Link Investment Management Ltd and Applied Logic Ltd.  Mr. Olushekun was a member of the Business Support Group of the Nigerian Vision 20:2020 as well as the Federal Government Capital Market Resuscitation Committee.  He recently served as the Chairman of Capital Market Literacy Master Plan Committee and is currently a member of the Capital Market Implementation Council of the Securities & Exchange Commission, the Nigerian Green Bond Advisory Group and Chairman of the Nigerian Stock Exchange Investigation Panel. He has attended several local and international courses on Corporate Governance, Risk Management, Investments, Banking and Finance. He has also made presentations at several seminars, workshops and investment for a in Nigeria, USA, UK, Ireland and Canada. He is happily married with four children